CBS: Don't assume you'll spend less in retirement
This is a Sponsored post written by me on behalf of Personal Capital for SocialSpark. All opinions are 100% mine.
It is said that money makes the world go round. If that was the case, the earth's revolution would have stopped long ago. Many are constantly hurting for cash and have no idea what happened to the greenbacks they had in their pockets.
I suspect it was spent on a mobile device among other things and why not put that device to good use by keeping track of your income, spending, savings, and investment performance, by downloading the Personal Capital App on your iPhone?
The app is free and it helps you manage your money by giving you access to and easily integrating all your financial accounts. It also shows where you could save money by identifying mutual fund fees and displays the accounts in a holistic view.
With Personal Capital on the go, which is also available for iPad and compatible with Android, you will have no problems keeping up with your finances whenever you want.
It provides you with the following functions:
1. Portfolio Performance: track your investments by account, asset class or individual security. Know what you own and how it's doing. Compare your portfolio to major indices and stay on top of market movers.
2. Asset Allocation: know down to the exact percentage where and what assets your money is invested in.
3. Mobile App opportunities: check your account balances, transactions, investment performance, and market movers anytime, anywhere.
4. Investment Check Up: private investment experts will electronically provide additional account management services for a low 1% fee, avoiding risks and keeping you on track with your financial goals.
5. 401k Free Organizer: don't overpay in 401k fees. Your 401k will be compared against Personal Capital's 0.5% plan to see if something can and needs to be done to save you money.
6. Mutual Fund Fee Calculator: saves you more money by calculating the present and future investment fees, so you can decide making cheaper investments.
7. Universal Check Up: from bank accounts to investment performance, personalized updates summarizing weekly highlights and any insight keep you informed concerning your finances.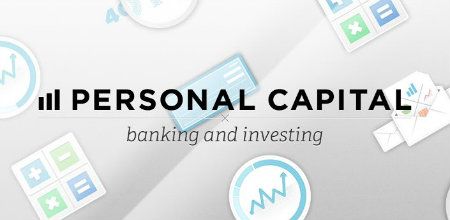 I personally like the Mobile App opportunities best, since you know exactly where you stand money-wise and how much you can still spend or save. Those savings could be invested and knowing that with this app your back is covered, I can foresee how Personal Capital leads to a positive, financial growth.
Sign up and download the Personal Capital App to your mobile device. You will not only spend less in retirement, but also improve your budget right away!
=======================================